Social media video content is here to stay and in 2017 it's making a bigger impact than ever. Read on to get the top video tips of 2017 from L&A's own video expert!

Today 45% of people watch more than an hour of Facebook or Youtube videos a week, Youtube has over a billion users, 82% of Twitter users watch video content on the platform, over 500 million hours of videos are watched on Youtube every day, more than 50% of all video views occur on mobile devices, and smartphones are driving digital video views up 33% year over year. [Statistics via WordStream]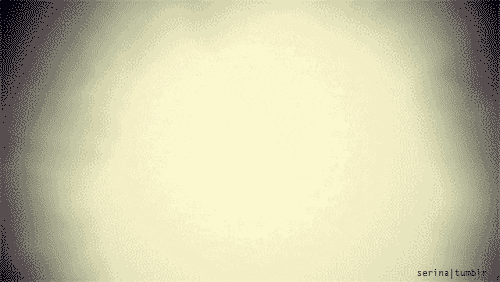 It's not hard to see the value of video on social media platforms when you consider the medium's ability to tell stories and the amount of market penetration it has. With the rise of video views also comes a rise in the amount of video being created day to day. To make an impact your video increasingly needs to stand out from the crowd; gone are the days of uploading your TVC to Youtube and posting your internal communications videos to Facebook.
Video content in social media requires special consideration in planning and execution if you're hoping to see positive ROI and impact on your brand. Here are some of the biggest trends and things you need to be thinking about for video that will shape social media in 2017, delivered straight from our Video expert at L&A!
Through the Looking Glass It's time to get LIVE!
With numerous social platforms rolling out features that support live video, 2017 is going to be the year that the value of live clicks for brands. Facebook Live, Instagram Live and Stories as well as Twitter's integration with Periscope are just some of the tools that have become available to marketers, but it's an understanding of why this medium is powerful that will see brands start to cut through the noise.
The 'slice of life' style content that live video creates is incredibly powerful for storytelling, providing fans with an exclusive look behind the scenes, an insight into the inner sanctum of a brand, a VIP ticket to the party. Social media is all about adding value to people's lives and given that a number of these live mediums are also 'timed' before content expires (we're lookin' at you Snapchat… and Instagram Stories clone), the ability for fans to get the inside scoop when others may miss out is a huge value-add.
It Is Written
Here's a seemingly obvious, but frequently ignored little truth bomb for you: 85%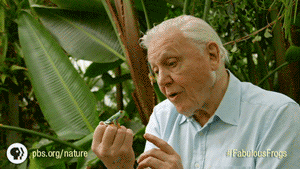 of Facebook videos are watched without sound. Simply put, nobody wants to be the guy on the train blasting video audio from their mobile device… nobody likes that guy. This means that your $10 bangin' stock music may not be making people's feet move and that your million dollar David Attenborough voice over probably isn't telling your fans about the reproductive cycles of the rare Amazonian frog.
Fear not, this is where on-screen titles come into play! Social optimised video where the messaging cuts through is most effective when on screen titles add meaning to the visual and communicate key points. From simple subtitles mirroring the voice over to beautiful motion graphics packages that are as striking as the video itself, 2017 is the year people need to start to consider how people really consume video content.
Mobile Matters
The time is nigh. Mobile has risen. For most marketers, the rise of mobile
considerations has been going on for years, but what too many people don't realise is that when it comes to social media, mobile should come first. For video in Australia, this means a consideration of file size and streaming optimisation, titles and graphics that are large enough to read in the palm of your hand and ensuring that all call to action functions are working as intended on mobile.
In the same way that designing for the big screens deserves special considerations, designing video for mobile should involve consideration of how people consume it in order to maximise the impact. After all, your audience deserves better than a strain headache and a twitching eye. They deserve to see the perfectly optimised video this guy just saw.
Beautiful Thumbs

No, we don't mean the ones that set us apart from our other wonderful friends in the animal kingdom (Shoutout to Koalas and their thumbs, you da real MVPs), we mean custom thumbnails for your videos that act like a cover to a book. With Australia's internet currently running slower than a sloth swimming through peanut butter and mobile data plans being as good value as Sydney's property market, a lot of people opt out of marketers secret weapon, the Autoplay feature.
For those savvy enough to tinker with their play settings, a strong cover photo that provides a reason for people be interested in your content and hit the play button can be a great driver of views. A thumbnail image with striking imagery and typography that is eye catching, visually appealing and informative (but leaves a little to the imagination) can help increase the number of people who choose to engage with your video.
But What Does it Meaaaaan?

It's about time people start to consider video analytics differently! With a different media format comes great responsibility…ahem, different key metrics that should shape how you view a video's value to your brand.
Throw your Likes, Comments and Shares out the window (not totally, just a little bit) and embrace a new set of analytics to blow your mind with the unparalleled viral video performance on your next campaign. Sure, the traditional engagement metrics can still paint a picture of how effective your content was at reaching your audience, but adding motion to a photo is like adding a third dimension and just like that, you're a transdimensional space walker.
Enter the void of viewer retention, 10-second views, average % viewed, drop-off curves and bathe in the exceptionally low cost per view that social media platforms are currently enjoying. Given that the user-experience of social media users today mostly involves tunnel vision, short attention spans and not being able to do multiple things at once, don't be disheartened if your videos receive massive view numbers and strong retention rates but don't crack 1,000 Likes. Understanding video-centric metrics will paint a better picture.
How do you see the future of video on social shaping up?