In the age of Tinder and Instagram, UberEats and Snapchat, we have to go out of our way to make an actual human connection IRL! When we prefer communicating through a screen rather than in person, often the only way to reach a potential customer and make a real connection is online.
And the way to do that?
Community management of course!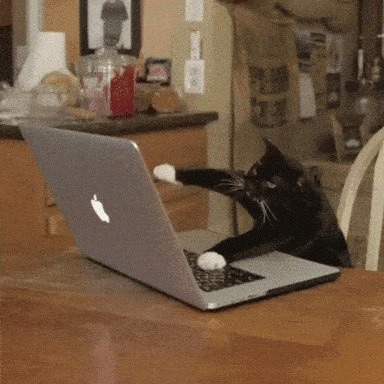 When it comes to social media marketing and generating brand awareness, the power of community can never be understated. The core notion of social media, that Zuckerburg himself based his entire platform on, was building connections and creating communities through mutual knowledge and interests. This is the way to approach community management, as a central component of your social strategy.
Here are our 5 steps to effectively utilise community management to elevate your social presence and create strong brand communities.
1. Have a voice!
Build a clear, consistent tone of voice (TOV) that represents who your brand is. Consider how your brand is currently perceived as opposed to how you want to be perceived. We have found that, if there is a gap between the two, it can cause fans to view your brand as inconsistent or in-genuine and disengage altogether.
2. Monitor! Monitor! Monitor!
Consistently monitor interactions across all of your social media platforms should be a daily activity. In doing so, we are always listening and looking for potential conversation opportunities, showing fans we're interested in their opinions and engaging with them.
3. Get engaged!
Every comment, tag and share should be engaged with as it conveys to your fans that you are a constant presence that wants to generate strong fan relationships which in turn enables you to turn potential customers into loyal consumers. We have found that, through fan engagement, we are better able to understand our consumers, how they think and feel, which helps us to create content that fans are actually interested in!
4. Be cool, calm and collected
As with any reputation, it is essential that we are consistently moderating all of our online interactions to ensure consumers have the correct information that accurately reflects your personality. In this day and age, people tend to vent their frustrations online as it is the easiest, most impersonal avenue, especially when it comes to brand complaints. We have found that, by moderating complaints and ensuring all negative feedback is addressed in a measured and consistent manner, we are able to cement our brand as one who cares about its customers and is genuinely interested in their feedback, thoughts and concerns.
5. Customer service = community management
We always ensure that our community management practices work in conjunction with the customer service team because community management is essentially an extension of customer service. By providing an accessible pathway through which customers can ask quick, simple questions, fans view your brand as more approachable thereby accentuating the human factor. We have always found that creating an easily shareable FAQ document about a brand or product is the best way to ensure the whole team has access to and thereby provide consumers with the most up to date, relevant information.
By engaging in consistent community management practices we are enabling our brand to create strong, long-lasting consumer connections that will help boost our reputation, generate brand communities and turn potential consumers into brand loyalists.
So get out there and start talking!
– – – – – – – –

Sam is our resident music fanatic with the perfect balance of sunshine and sass! She rarely leaves the house without a band tee on, and when she's not working with her favourite team you can find her bingeing Brooklyn Nine-Nine or whipping her hair back and forth to Violent Soho.