31% of online shoppers use social media to browse products and make purchasing decisions. 85% of all social media orders come from Facebook and Facebook also has the highest conversion rate for all social media ecommerce traffic at 1.85%.
(Stats via Shopify).
In other words, if you're an e-commerce business and you're not on social, Houston, you have a problem.
And now, the social media strategy gods have taken things one step further and blessed us with a handful of excitement inducing updates set to make social media conversions easier than ever.
Yes, you heard right. These are the 4 social media e-commerce updates that get us shouting 'ERMAHGERD!' from the rooftops.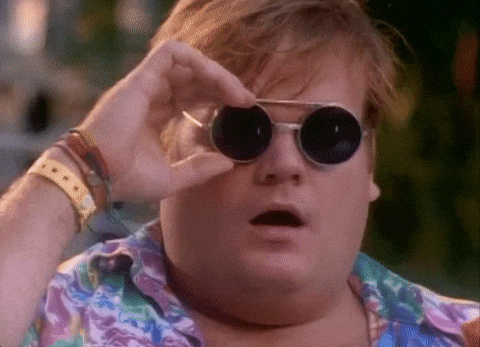 1. Facebook Product Tagging
The gap between consumer and conversion is now as small as the slither of cake you ate at aunty Deb's 60th last week thanks to Facebook's product tagging feature.
That's right, Facebook now lets you upload products to your page, link them to your website and tag them in your content for all the world (jks, just your highly targeted and relevant audience) to see.
If you're not weak at the knees with this news yet, let us continue…
You can tag multiple products, include product descriptions and features and send users directly to checkout with the click of a tag.
You can get off the floor now.
2. Linked Instagram Stories
Soz Snapchat, Instagram did it again, they played with our heart, got lost in the game (sorry, we couldn't help it) with this one. No, we're not just talking about the fact that Instagram stories have now overtaken Snapchat's number of daily users (but if you wanna know about that, check out our other post here).
The real game-changer here is the fact that Instagram stories now give users an easy way to see something they like, swipe up and purchase it. BAM. BAM. BAM. Brands can now link viewers directly to their website and avoid losing conversions or track-ability between promoting items and having online shoppers search for it later.
3. Website specific targeting
You know what's better than getting new customers? Getting repeat ones. You know it, Facebook knows it and now, Facebook has accommodates for it.
You can now create custom audiences based on the amount of time fans are spending on your website, how often they are visiting (or not visiting) and what they are and aren't doing while they're there, our favourite being 'adding to cart' but not 'purchasing', obvs. If you're an ads manager wizard this isn't hard to implement either but your effort to impressed ratio will be on point.
4. Linking on Instagram
While it may just be one small step for 'grammer, this one gets us all worked up because of what it predicts for 'gramkind.
You guessed it, Instagram now gives brands the ability to link followers to their website (yep, it's about time) but there is a catch. The shop button is only available through paid advertisements, ya know, website ads using the Instagram placement option.
There is talk of Insta also introducing product tagging like it's big bro Facebook but we won't hold our breath, after all, on platform scheduling isn't even a thang yet…
Which of our favourite updates gets you as excited as a kid at a buffet?
If you are looking for a content marketing agency in Sydney then contact us.