2017 was a year of storytelling. And choker necklaces, but that's for another time.
Instagram stories, influencer marketing, behind the scenes content tagging and the ever-changing algorithms that favour longer format video. We've seen a lot, but what's to come in 2018? Undoubtedly the platforms have some goodies up their sleeve that we can jump on in the New Year to ever evolve our social media strategies and stay on top of the game. Gaze into the crystal ball that is the inter-web with us.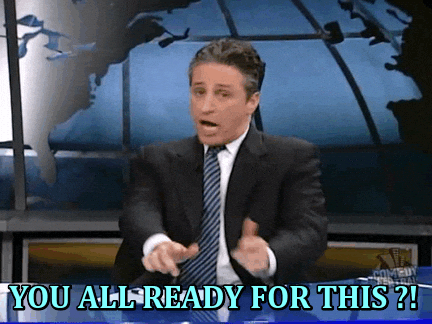 1. Transparency in influencer partnerships
As influencer marketing is skyrocketing, the line between paid content and unpaid endorsement is becoming increasingly blurred. To increase transparency, brands have started to encourage influencers to add "#ad" on their content to differentiate from their non-sponsored posts. Furthermore, Instagram added a 'Branded Content' feature a month ago, allowing influencers to tag sponsored content from brands. This will come up as a caption above their image that reads, "Paid partnership with [Brand X]."
In 2018, we predict that transparency in brand sponsorships will not only be encouraged further, but enforced through social media platforms and commissions. This could mean making it compulsory for all influencers to register as a business and having them lodge every sponsored opportunity they receive, or making it easier for influencers to declare paid content to their followers. Brands might also have the opportunity in approving/declining tagged content from influencers to acknowledge a genuine paid collaboration. This will mean stronger ROI as collaborations are clearly stated with a link to the brand page as opposed to subtle partnership posting.
2. MORE AND MORE changes to algorithms
Remember when Instagram abruptly changed their algorithm from chronological posts to suggested posts? Although it stirred us all, influencers and brands alike, Instagram has continued to stick by the adjustment and continued to move further towards the algorithm favouring engagement and recommended content over followed accounts.
We predict the trend will be to take suggested posts to a whole new level – by allowing posts from people users don't follow to be visible on newsfeeds. Instagram, Facebook, and Twitter have already started to trial this, with posts showing up as "suggested people you should follow, and Instagram has recently launched content you might like. Facebook has also launched a trial of 'Newsfeed Only' posts as a strategy to place more focus on newsfeeds over profiles for content consumption. They have come out saying they believe this algorithm could lead to more overall sharing and improve the user experience.
3. Engaging with users
So long are the days of 'post and forget'. In fact that might be the worst thing you could do… speaking on behalf of a banter-focused group of young consumers. Your response is vital in any situation (complaint, compliment or accidental tag). In recent years, brands have begun to realise that connecting with users is an effective way to increase brand affinity and loyalty, which naturally, affects purchase.
Nowadays, brands are replying to comments left by users, chasing up bad reviews and investing in online chat bots to progress sales. This will only become more frequent in the next year, and we predict that many brands will begin to focus more specifically on communication strategies to ensure customers feel valued and personally acknowledged.
Take Guzman Y Gomez, for example. When Cal Ryan, an Australian backpacker in London, messaged the brand that he hadn't eaten a Guzman Burrito for 6 months and petitioned to start a new campaign, "Bring Cal Home for a Burrito", GYG listened! They challenged him to get 3,000 comments and 1,000 shares by November 26, and offered to fly him home for the burrito and a week-long catch up with his family if successful. When the campaign took off, GYG not only kept their end of the bargain, but brought Cal to their 100th restaurant celebration in Burleigh Heads where he enjoyed his much awaited burrito!
We all want a burrito, Cal. You're one of the lucky ones.
What trends are you seeing lead the way for 2018? And we don't mean the evolution of permanent flash tats – that too is for another time.
Related Tag: Social Media Marketing Agency for Small Business